Investing in the best radar detector gives you the relaxing feeling to drive with confidence. Nowadays, radar detectors are designed with technology that not only give you convenient protection but also protect you from driving hazards. Therefore, it is necessary to choose wisely your investment.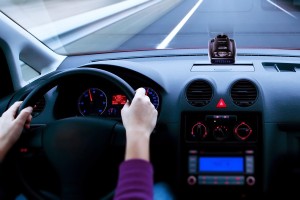 1/ Type of detector
There are 3 types of radar detector: cordless, corded and remote-mount.
–          Corded detectors receives the best detection which mounts on the windshield.
–          Cordless detectors are easy to be transported between vehicles. They also provide a cleaner installation than corded models.
–          If you mount an emote-mount detectors to your vehicle, it is permanent. Its clean installation is virtually undetectable, with the thieves I mean.
2/ City Modes
Turning on the city mode will reduce the range of sensitivity in order to receive fewer false alerts that are similar to radar guns.
3/ Laser detection
If you want protection from laser beams both in front and behind, or off to the sides, a one-laser-sensor detector cannot do that. Use a 360-degree laser detector with uses two sensors. It is more reliable, and certainly, more expensive.
4/ Spectre and VG-2 protection
Radar detector detectors (known as RDD) is something of the police that you need shielding technology. Some detectors provides stealth protection that warn and shut down the detector. The other more expensive detectors provide invisible protection from VG-2 and Spectre.
In some states, using a radar detector is illegal to, the fines and jail time depends on the severity of offense. Therefore, police officers "radar detector detectors" (aka RDD) which can tell police whether any radar detector is being used. To avoid this, many models have been developed into designs that is specially shielded or will shut down when a RDD system in use is detected.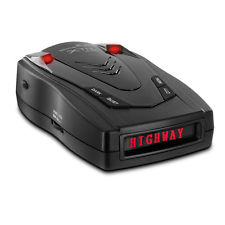 5/ Voice alerts
A voice alerting you which signal radar detector has received without your eyes off of the road.
6/ "Instant-On" Protection
You are practically able to defend against Instant-On radar as it is being aimed at you because your speed has been measured before you hear alert from your detector. However, it would be another story if the car ahead was targeted on. Then, you'll be alerted by a detector having sensitive K-band. That calls Instant-On Protection.
7/ Radar with GPS
As technology advances, a radar detector is empowered with more functionality including GPS (global positioning system). A GPS allows you to measure speed, give direction, identify location and mark important points on the map. It communicates with satellites while your vehicle is moving. Meanwhile, a radar detector offers you signal reading in the area. Therefore, when you combine these two, you have a GPS radar detectors which can provide you information about your peed while detecting for you. Some can adjust their sensitivity up to your speed, which saves the need to manually switch between modes and warn you when you exceed the speed limit.